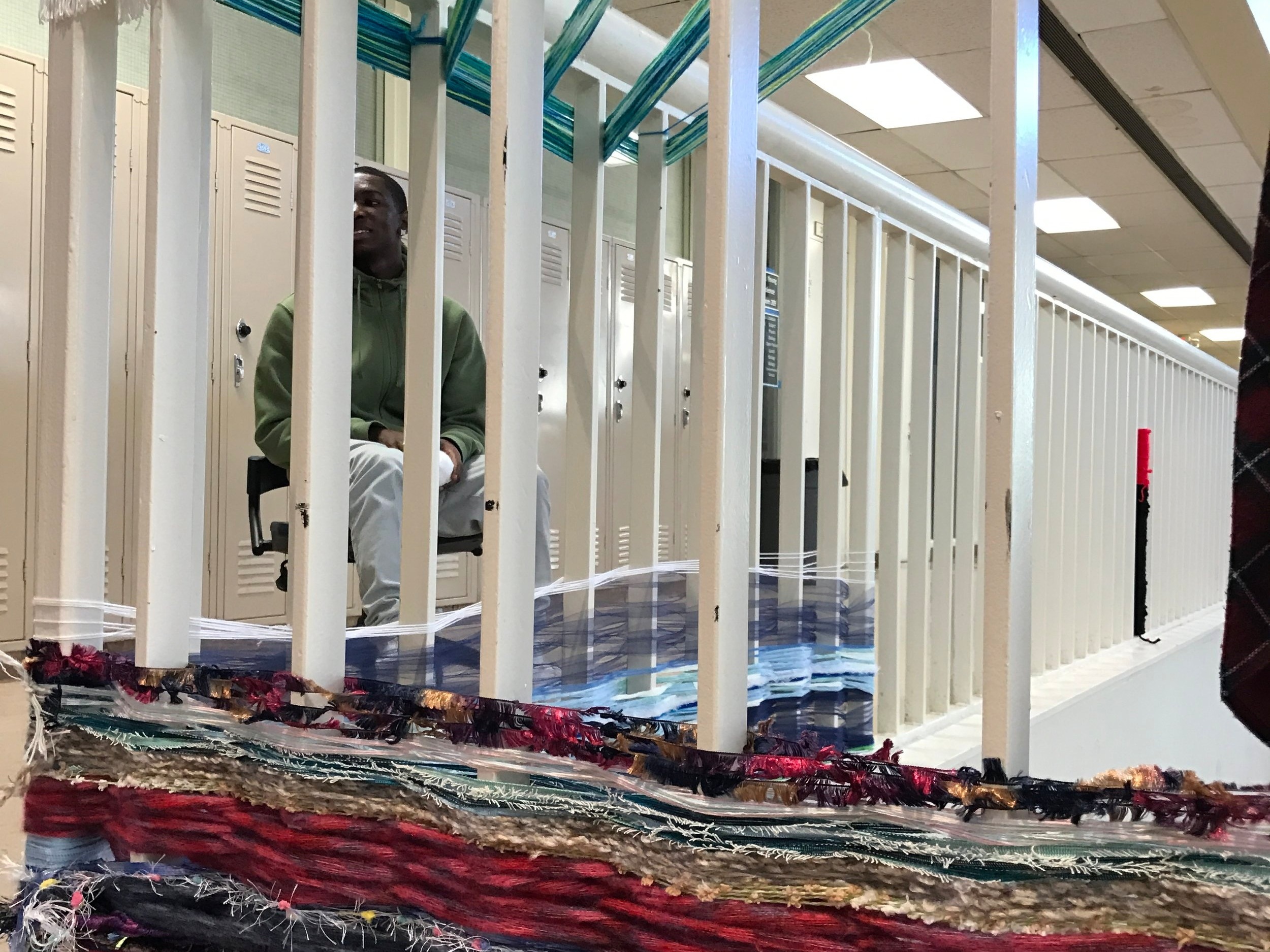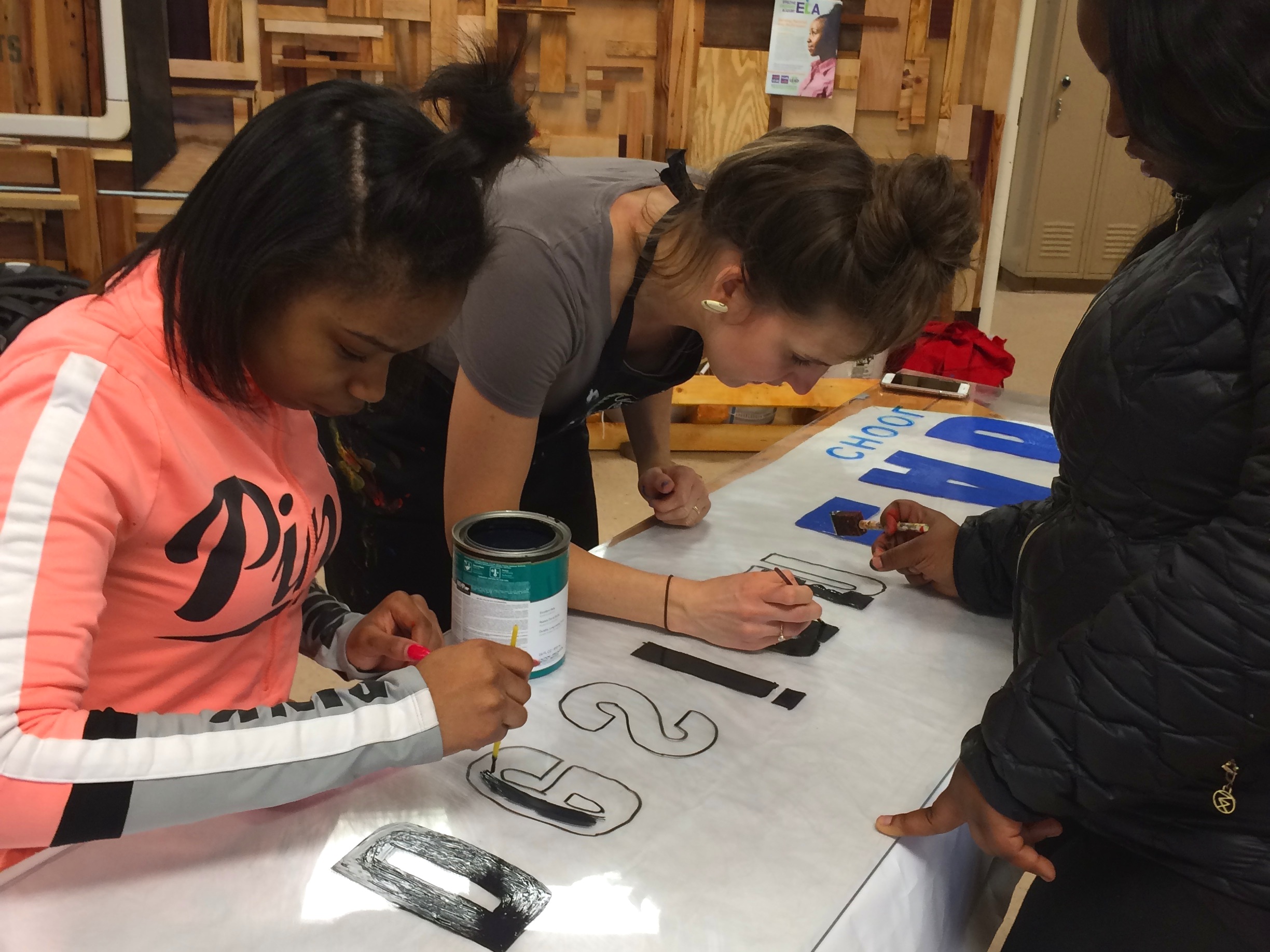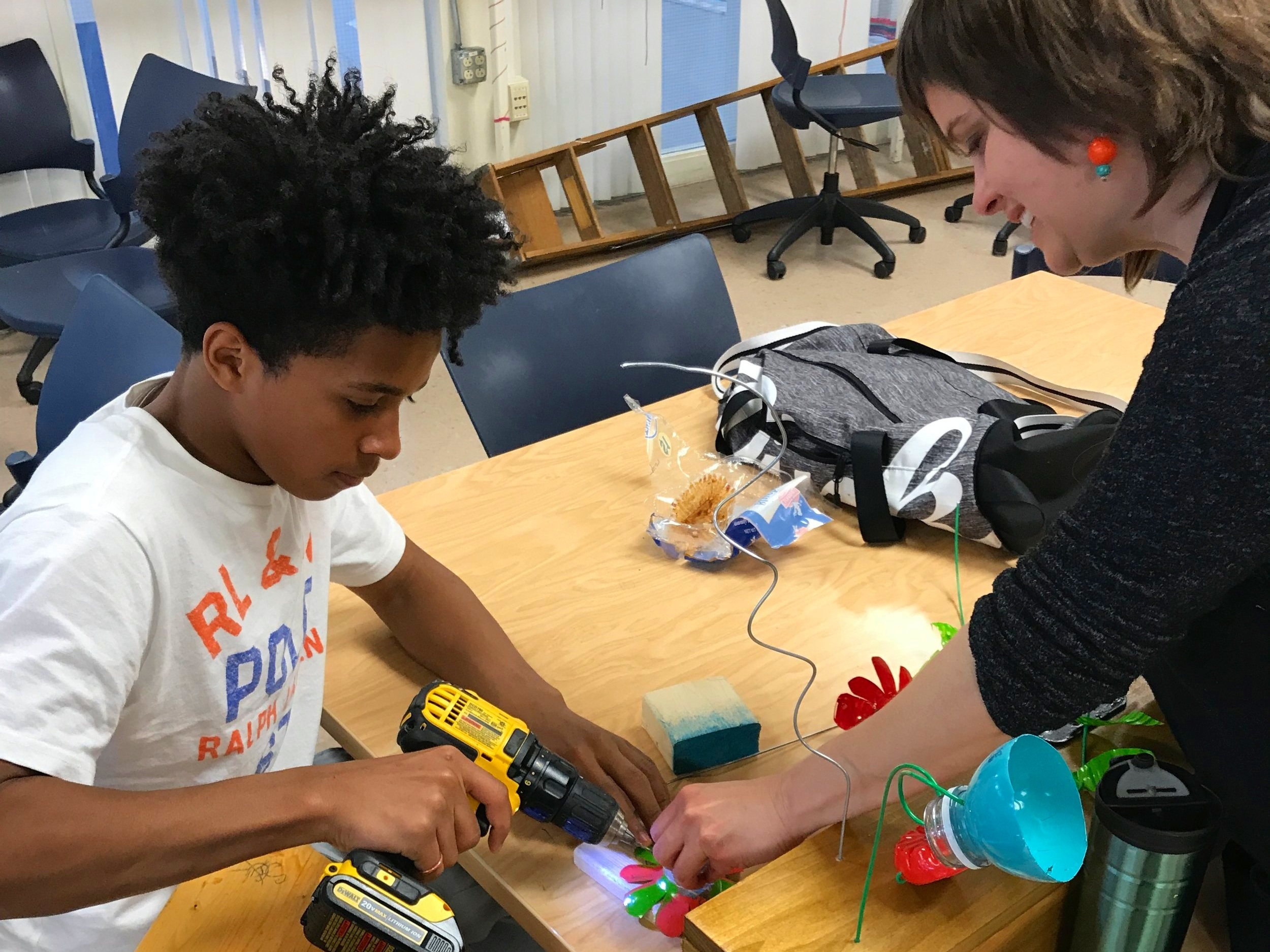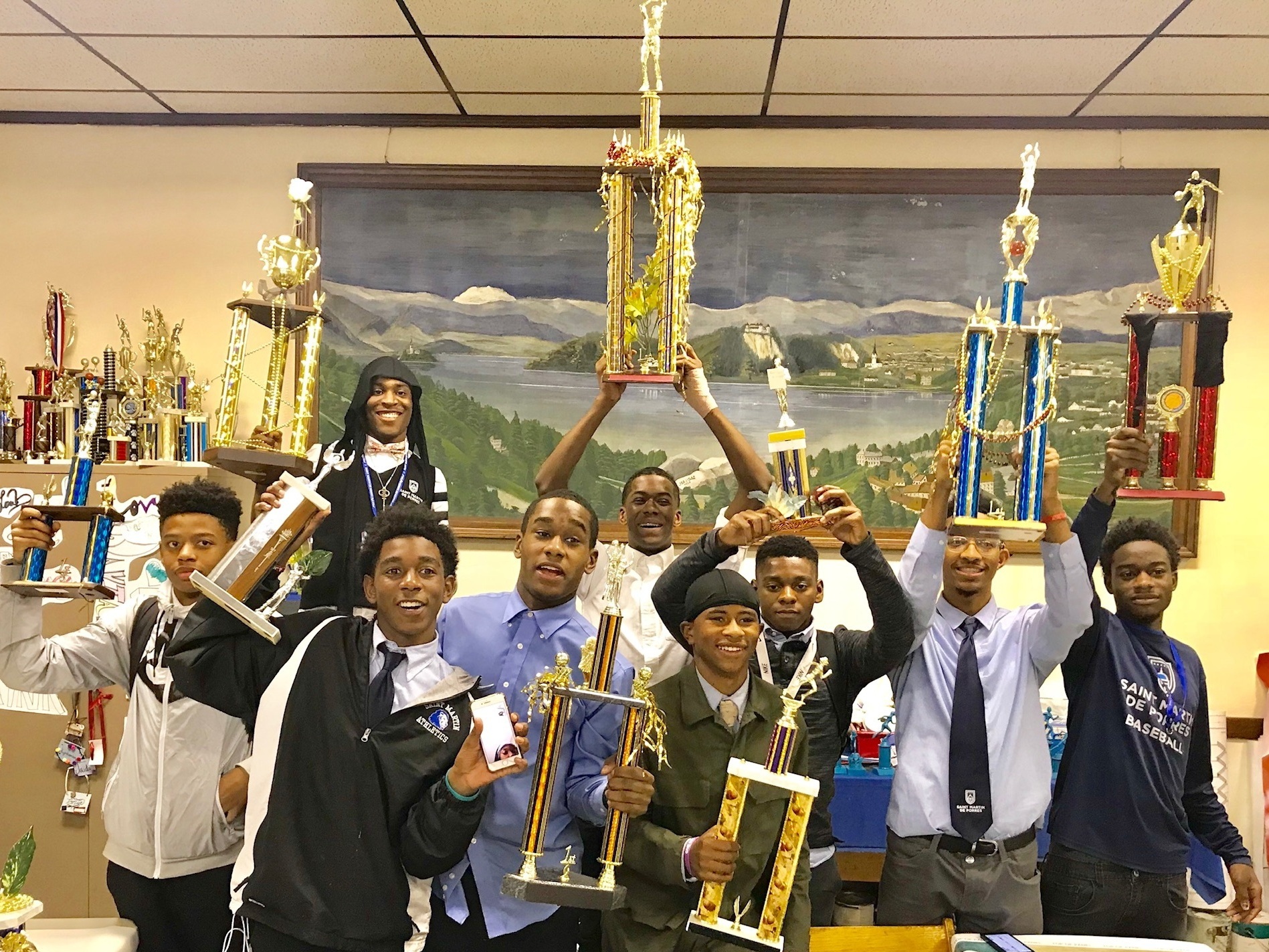 CREATIVE REUSE IN THE CLASSROOM
Schools are where it's at and we'd love to visit yours! We can come present to just one class, stay for the whole day, or come again and again.
Book us for a conversation about reuse, upcycling, or our unique business model. We can tailor our content to your need and can present verbally or with a slideshow within a casual or formal atmosphere. We'll bring a quick make and take craft, or can even extend our visit and guide students in creating collective works to be displayed at the school.
We also offer curriculum based exploration of art concepts through the lens of reused materials. We bring the materials, the tools, and the enthusiastic staff to engage students in creativity, problem solving, and learning. This fun curriculum can be used as an after school program too! This programming also touches on science concepts as we introduce creative reuse of materials as an alternative to landfill or recycling. We have lessons and activities designed for grades K-12, and our K-5 curriculum meets the State of Ohio's Fine Arts Learning Standards for Visual Art.
Classroom programming begins at $200 an hour. Contact us today to start planning your creative classroom experience!